Best Books for Law Students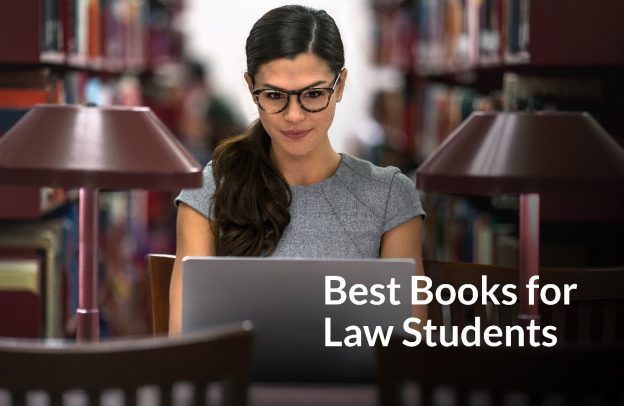 October 10, 2023
There are various books that we read and keep back at their places and then there are books that we read and find our home in it. Now, decoding what you have to read can be a tough thing. When it comes to the legal arena, lawyers have to read a lot and law is somewhat notoriously complicated, so to know where to start with and what to start with becomes essential.
It is important to keep your reading simple as well as interesting when you are starting to explore a subject. For that reason, here in this blog one will get a list of the best 10 books that every law student should read.
The list will focus mainly on the books that would guide you through and would show you what law is all about, without actually hurting your brain. After reading these books, you will get an idea about how law revolves around our daily lives.
Let's begin then.
THE DECISIVE TOP 10 BOOKS FOR LAW STUDENTS
1. Nani Palkhivala : The Courtroom Genius by Soli J Sorabjee and Arvind P Datar
Nani Palkhivala has been the legend of the Indian Legal Arena. After a phenomenal academic career, he was quick to become India's most renowned lawyer and remained in the top spots for five decades. He remained famous for his amazing power of concentration and for his persuasive advocacy. He had created a reputation for himself as a fantastic constitutional lawyer. All of the major landmark cases between 1965 and 1995 were argued by him.
"Nani Palkhivala : The Courtroom Genius" by Soli J Sorabjee and Arvind P Datar, shines a light on Palkhivala's journey as a lawyer, discusses the landmark cases on which he had appeared, and how these cases changed the future of the country forever. This book interestingly describes his working methods along with his style of advocacy. Of course, law students shouldn't miss this gem of a book but apart from law students, every chartered accountant, member of the judiciary, and any well-informed citizen of the country shouldn't miss the opportunity of reading this book.
2. Legal and Constitutional History of India by Justice M. Rama Jois
Justice M. Rama Jois is a Rajya Sabha Member currently and is also a Senior Advocate at the Supreme Court of India. Justice Rama has been a successful author of several phenomenal books. He was the former Chief Justice of Punjab and Haryana High Court and has also been the former Governor of Bihar as well as Jharkhand.
"Legal and Constitutional History of India" by Justice M. Rama Jois was published for the first time in the year 1984 as the first volume of the Legal and Constitutional History of India. It covers the ancient Indian legal, judicial, and constitutional systems. The book was subsidized by the Government of India through the National Book Trust for the betterment of the students. Its second printing was released in 1990 which was also subsidised. The book not only covers legal history but also has Indology, Sociology, and Political Science.
3. I've Been Around for Some Time by Raju Ramachandran
"I've Been Around for Some Time" is a beautiful compilation of selected articles and interviews taken by Raju Ramachandran in leading national newspapers, magazines, and law journals. In the 40 years of his remarkable career, he has written on several constitutional and legal developments that captured the socio-legal underpinnings of contemporary society as well as suggesting reformist measures.
The book has a wide range of topics covered, from the independence of judiciary, the manner of judicial appointments, the need for judicial rectitude to the concept of constitutional tort, challenges to parliament democracy, to the latest issues of lawyer's strikes.
The articles are thought-provoking and show the evolution as well as lack thereof in different areas of the legal arena.
4. Landmark Judgments by Universal
As the title suggests, this book consists of selective landmark judgments by the Supreme Court of India. Each judgment has been presented in a comprehensive manner. It has all the essential ingredients to help the reader to understand in a better way. As it covers all the landmark judgments from different spheres of law, it becomes absolutely convenient for the readers to take references. The book adopts a lucid and straightforward approach that helps the readers to get to the point immediately. It has innumerable resources for students who aim towards competitive examinations.
5. Indian Constitutional Law by M.P. Jain
M.P. Jain's magnum opus on the constitution of India has changed the entire scenario of the country along with the development of the Constitutional Jurisprudence in our country. He has served and has been serving generations of judges, scholars, lawyers, students, and normal people too.
This edition of the book "Indian Constitutional Law" by M.P. Jain remains loyal to the original approach of the author. The edition also comes with various critiques on several topics like the immunity of personal laws from Article 13, exclusion of decrees from civil court, sovereign immunity, etc. The book also contains a rich stream of contemporary jurisprudence areas of disability rights, indirect discrimination, and evolving constitutional principles.
6. Letters to a Law Student by Nicholas McBride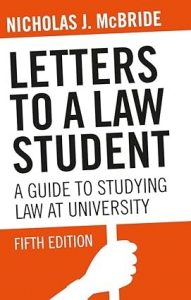 This book has been declared as one of the top books for a law student to go through. The book is completely filled with sage advice. Anyone who has a keen interest in making a career in law should definitely read this book to get information regarding how to go for the profession.
The book is developed as a series of letters to a law student named Alex. The first chapter begins when Alex decides whether he would do law or not and the last chapter is when Alex is about to graduate. Thus, the book covers a journey of law school life. From choosing law to graduating is what the book reflects upon.
7. To Kill a Mockingbird by Harper Lee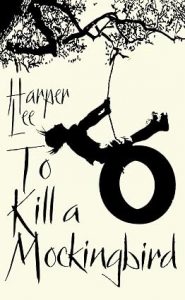 Harper Lee was born in the Alabama town of Monroeville. After graduation, she wrote several student publications and gave her time for a humor magazine as an editor. She did not complete her law degree and moved to New York in the year 1950 and worked as a reservation clerk with Eastern Air Lines and BOAC.
This book became an instant bestseller and was acclaimed as a critical hit. It's an unforgettable novel filled with compassion, drama, and life lessons. The book went on to win the Pulitzer Prize in 1961 after which it was also converted into an Academy Award-winning film. The book got the tag of a cult classic. Although Harper Lee considered her book as a simple love story, today it is regarded as a masterpiece of American literature.
8. The Indian Constitution : Cornerstone of a Nation by Austin Granville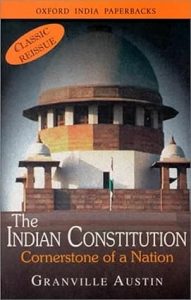 The Indian Constitution : Cornerstone of a Nation by Austin Granville lays down a rich history of the Indian Constituent Assembly. The book covers a journey of how and why the respected members of the Assembly wrote their constitution as they did. This latest edition of Austin's classic work has a preface that aligns with the contemporary developments in constitutional law.
9. Before Memory Fades by Fali S. Nariman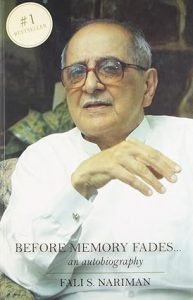 This book is a comprehensive and perceptive autobiography. It's a candid and compelling book that revolves around the formative years of the author when he had the golden opportunities to interact with many eminent judges and advocates. He dealt with a wide range of important subjects such as the sanctity of the Indian Constitution and attempts to tamper with it, crucial cases that brought revolution in the Indian Constitution, and so on. Due to his phenomenal track record, the Government of India nominated him to the Rajya Sabha. His book can be highly resourceful for legal professionals and any reader in general.
10. Bleak House by Charles Dickens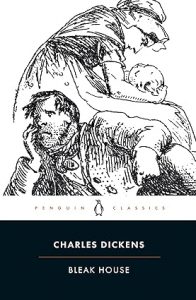 Bleak House opens in the foggy twilight of the London City where fog grips the city densely. The book revolves around the case of Jarndyce and Jarndyce where the inheritance is slowly devoured by legal costs. Dickens gave a lively portrayal to his book and showed London's society in a way no other novelist ever had shown. Bleak House is magnificent filled with comedy and is often considered as the best of Dickens.
CONCLUSION
Thus, these were the top 10 best books that every law student should go through once in their lifetimes. These books have been authored by some of the most genuine, intellectual, creative, and highly knowledgeable personalities. These books would change the perspective and the approach of students who wish to get into the law sector.
FAQS
1. What books should law students read in India?
Ans – There are many important books that every law student should go through once. Some of them are:-
• Landmark Judgments That Changed India.
• We, the People
• The Case that Shook India: The Verdict that led to the Emergency
• Nani Palkhivala: The Courtroom Genius
• Before Memory Fades: An Autobiography
• The Rebel: A Biography of Ram Jethmalani
2. Which is the best Constitutional law book in India?
Ans– There are quite a few books that are considered to be the best Constitutional Books in India. Like, as H.M. Seervai's Constitutional Law of India, V N Shukla's Constitution of India, DD Basu's Introduction to The Constitution of India, M.P. Jain's Indian Constitutional Law, and so on.
3. Which is the best Criminal Law Book in India?
Ans– A few Criminal Law Books that are considered to be the best in India are, K D Gaur's Textbook on Indian Penal Code, Ratanlal & Dhirajlal's The Indian Penal Code, PSA Pillai's Criminal Law, and so on.
4. From where can I buy books for law students?
Ans– There are two ways through which a law student can buy books. The first and easiest way to purchase law books is by ordering them through an online law bookstore like LexisNexis, where they can find every law book, they need in one place and at the best price. Alternatively, they can simply visit their nearest bookstores.
Latest Blogs